Principal's Blog 2021
19 July 2021: The Last Post
This is my last blog as Principal at The Bulwell Academy. I leave the school at the end of the academic year and, as such, I have been reflecting on my time here.
It was a difficult decision to leave, and I will be sorry to do so. I have had an amazing three years and will take away great memories.
Unquestionably, leading the school through a pandemic has been the hardest challenge of my professional career. It would not have been possible without support from the staff team, students, their parents, and wider community.
We can look back on what this academy achieved – and is achieving – through the COVID-19 crisis with a huge amount of pride. We came together as a community and supported each other through it. We are stronger today as a result.
Staff and students went above and beyond to help the vulnerable.
Our fundraising for the Bulwell foodbank was just one wonderful example.
Food parcels were distributed to ensure nobody went without. Books and work were delivered to homes. Overnight, students were learning online. It was an extraordinary effort.
We also remember those impacted directly by this dreadful virus, with members of the community lost and others suffering long-term effects.
But my time at the Academy has been much more than dealing with the pandemic. I arrived when community confidence in the school was at a low ebb, as was academic performance. I leave with a long waiting list for Year 7 and many disappointed at not being able to come here.
We have, working together, turned the tanker around. We have been through some choppy waters, but things are much calmer now. It is for somebody else to continue taking the Academy forward.
Most importantly, the journey we have all been on means these children will do really well.
In the short term, we all need to keep going through this week until the end of term. Then it is the holidays, with no bubbles on students' return.
I hope you enjoy your much-deserved break and stay safe and well.
I wish everybody associated with the Academy all the best.
---
12 July 2021: It was not to be
England fans' hopes of a first major tournament win in 55 years were dashed by Italy last night. Naturally, we feel disappointment, but I would like us to remember the special times created by Gareth Southgate, his players, and backroom staff.
Who will forget singing Sweet Caroline in the line-ups last Thursday morning after the team's semi-final win? It felt so good. The moment encapsulated what has happened across the country – the team brought everybody together.
You know I am a huge football fan but its power to unite people – in Italy as well as England – after a turbulent 16 months is quite remarkable. While defeated last night, we witnessed the men's team reaching their first major tournament final in my lifetime.
There has been a lot of pain and torment over the past 55 years. We are proud of our team and what they have achieved.
Unfortunately, had the result been different last night, COVID would still have been the party pooper. It has not gone away and, long after the celebrations have died down, it will continue to impact on our lives.
The Secretary of State's announcement last week relaxing restrictions in schools is to be welcomed. From September, there will be no bubbles which will mean less children needing to self-isolate.
Schools will be able to refocus on teaching and learning and more children will be where they need to be, in a classroom. But they will still have to self-test with the lateral flow kits. Mr Nash and the senior leadership team will be issuing new guidance regarding September's arrangements in due course.
In the meantime, we need to get through to the end of term with as little disruption to education as possible. This will not be easy with the rising numbers of cases in the community and across the country. But we will always take advice from Public Health and do what is in the best interests of the children and staff.
We are doing what we can to think ahead. It was, for example, great to see Year 6s in a COVID-safe environment trying on their new uniforms last week.
For those coming to the Academy in September, please take a look at our online Transition resources on the New Intake page on our website. It includes a video tour by current Year 7s, introductions to staff and subjects plus activities to try.: bulwellacademy.org.uk/main/parents/information-for-new-intake-2021
But back to the present. England created special moments for all of us. Let us remember those – and hope football finally does come home in next year's World Cup.
---
5 July 2021: Duke of Edinburgh Awards
Well done to the Year 11 students who have completed their Duke of Edinburgh challenges. I have been keen to establish the programme and give our students the variety of opportunities and experiences it offers.
Unfortunately, like a lot of other things, it had to be adapted because COVID meant the participants could not camp overnight. But that was not going to get in the way of them completing bronze and silver badges. Instead, they were given walks to and from the academy.
It was not easy, with full backpacks on, and, I know, for some, it was the furthest they had walked. But they did it. As well as the walking, they have completed the volunteering and physical activity elements of the DofE award.
Some of the Year 11s started their bronze in Year 9, going to the Lake District camping and walking and are the ones who completed their silver. Others saw how good their experience was and started bronze in Year 10.
All have shown great resilience – one of our values – to come back after leaving the Academy to complete their awards. I am really proud of them.
Covid-19 Testing
We have had positive COVID tests in school which have resulted in close contacts being sent home. Two children have tested positive in the last few days who had come into school with symptoms. Please, if this is the case, keep them at home and have them take a test. If they are positive, it would save an awful lot of disruption and inconvenience to other students and staff.
Regardless of symptoms, can students continue to self test twice a week please to minimise the risk of spreading the virus.
Summer Learning with GCSEPod
GCSEPod is hosting a free programme over the summer to help students who have missed out this past academic year and give them a head start in September.
'Summerpod' will run for three weeks from 26th July and will include headline guests.
There are sessions for parents and carers as well as children.
More details, including how to register, can be found at Summer Learning with GCSEPod ⋆ Bulwell Academy
Talking of summer, there are three weeks to the end of term. I would just like to encourage students to keep going.
They are producing some fantastic work and, with missing so much classroom time, it is important to maintain the momentum.
Please stay safe and well.
---
28 June 2021: Mask up!
We take a couple of steps forward and one back with COVID 19. Unfortunately, we had to send three class bubbles and Year 12 home on Friday after four positive tests. All need to self-isolate and work from home, following an online timetable. Most importantly, we hope the children affected are okay and they have a full recovery.
As always, we followed the advice from Public Health England. It praised the academy for keeping students and staff in bubbles and continuing to follow our tight risk assessment.
We need to return to wearing masks now to make sure the safety of students and staff is a top priority. Please ensure your child brings one with them to school.
The cases serve to remind us that we cannot be complacent and have to remain vigilant. We remain in the middle of a pandemic. If your child is showing any symptoms of coronavirus – a new continuous cough, high temperature or a loss or change to their sense of taste or smell – they must not come into school.
I would like to thank the parents who continue to ensure their children are testing twice a week using lateral flow tests.
We need to continue with this regime to help keep everybody safe. The positive tests – supported by PCR results – prove the testing is working.
We said farewell to our Year 11s with a COVID-safe, outside celebration event on Friday night. It was a wonderful send off for them, despite the weather, which was not at all what we ordered. We hope to share some photos later this week.
It is important they are not labelled the coronavirus generation. They are fantastic individuals who can each go on to achieve great things. I wish them all well.
Congratulations to Year 12 tennis fan Ifeanyi who was a ball boy at the recent Nottingham Open Championships. He had participated in tennis lessons as part of his BTEC Level 3 in Sport and had asked Miss Bowden about how he could further his interest in the sport.
Ifeanyi completed an application form for the position and passed a trial before creating some special memories.
Good news for many of our children is that Nottingham City Council has secured grants to provide summer and Christmas holiday activities and food for those who receive free school meals. To find out more watch the video below and visit: http://nottinghamcity.gov.uk/…/holiday-activity-fund-haf/
Footballer Marcus Rashford is again to thank for the national Holiday Activities and Food programme, as it follows his high-profile campaign last year. It will be our turn to support him and the team tomorrow night in the Euros against Germany at Wembley.
Come on England!
---
21 June 2021: Farewell to the Class of 2021
It is a big week for Year 11, their last with us at The Bulwell Academy. They should attend school between 11.05am and 1pm this week and can stay for lunch until 1.30pm if they wish.
Well done to the Class of 2021 for keeping going in what have been difficult circumstances. They would, ordinarily, have left before now to focus on exams and revision. With that option ruled out by coronavirus, they have benefited from the extra time in school, making up for some of what has been lost over the past 15 months. They have worked really hard and have come so far.
I am proud of them and they deserve their celebration event in the covered courtyard on Friday evening (6.30pm until 8.30pm).
While it is not a prom, we will make it a special night and one they will remember, with music, photographs, food, and awards.
The dress code theme, if they can, is purple which, knowing our Year 11, will ensure some memorable sights. I am sure they will be looking forward to it.
I would like to praise Years 7, 8, 9, and 10 for the way they have all approached their assessments. We are in the last week and it has been tough. But their attitude has been phenomenal, and they will get the rewards their hard work deserves. The assessments have also created a huge amount of new and extra work for staff so a big thank you to them too.
As Year 11 leaves, the Academy will welcome a new Year 7 in September.
We have created a "Going Places" summer project for Year 6 running between the 9 and 13 August (10am and 2pm).
It will be a great introduction to the Academy for them and a way to make new friends.
Year 6 parents can find the details on the New Intake page on our website or click on the image above. To book a place for their child, they should complete and return the application form by Tuesday 29 June.
A reminder Year 10 Parents' Evening takes place by telephone appointment with your child's tutor on Thursday 1 July.
Bookings are open on SchoolCloud (no login details required):
Finally, thank you again for the significant number of messages (and flowers) I have received since I announced my intention to leave at the end of August. I have been overwhelmed and touched by them.
And to the Year 9 who stopped me in the corridor and asked: "Are you really leaving at the end of term Miss?" Yes, I am! But with some amazing memories.
Stay safe.
---
14 June 2021: Thank You…
Thank you for the lovely messages I have received following my announcement that I will be leaving at the end of the Academic year. They are much appreciated.
As I said in my letter to parents, the decision was taken after much thought and consideration.
It has been a rollercoaster professionally and personally over the past 18 months and it is time to look after myself and spend more time with my family.
This Academy has meant a lot to me over the past three years, and it goes without saying I will miss the staff, students, and the Bulwell community immensely. I wish you all well for the future.
I am confident the school will go from strength-to-strength when Associate Principal Mr Brad Nash takes up the reins from September as Interim Principal.
I am really proud of what we have achieved together and the numbers of Year 6s wanting to attend suggests the community's happy too. We had a record 400 applications for 210 places and have been going through the appeals in the last few days. Unfortunately, we are unable to offer a place to everyone. We have a waiting list and this will be maintained over the summer.
We had more visitors to the Academy last week praising the learning environment and impressed at what we are doing. We need to keep doing more of it and I can assure you I will be remaining focused until the end of term.
National headlines tell us we are far from being out of this pandemic and we had a local reminder last week when a positive test led to a bubble of 11 being asked to self-isolate. I would ask students to continue taking lateral flow tests twice a week. It is a way of keeping everybody safe and ensuring learning can continue.
One aspect of this job I will miss is celebrating students' excellent work. Another example can be found on our social media from Miss Clancy's Year 10 English class.
The students created colourful and well-presented homework exploring the themes in Shakespeare's Macbeth.
Well done everyone.
Finally, encouraging more great learning is the PowerUp Literacy Club. This will continue running for Year 7 students this term and new members are welcome.
Join Mrs Delbuono after-school on Tuesdays and Thursdays to improve your literacy skills, becoming a better reader and a more confident learner.
Parents can sign up students to PowerUp through SIMS Parent or by returning the reply slip on the letter home: https://bulwellacademy.org.uk/…/Power-up-year-April-2021…
Stay safe – and thank you again.
---
7 June 2021: The Final Push
Welcome back. I hope everybody has enjoyed a much-deserved break and students are ready for one last big push before the end of the academic year. Given the amount of time they have missed in the classroom, the next few weeks before the summer are really important.
We have had an excellent response to raising expectations, be it in the classroom or with uniform and general behaviour. Now we need to keep raising expectations of ourselves and of each other. It is only then that students will enjoy the benefits, with higher outcomes than they would otherwise have achieved.
Year 11 are in their final weeks of their Academy journey. Ordinarily, they would be taking exams in this period and revising in between. Of course, we have not been in ordinary times for 15 months and that has had a big impact on their education.
Year 11 have worked hard catching up on what they have missed and have an opportunity, over the next few weeks, to continue doing so before leaving. Their further education experience will benefit from the additional time in the classroom.
It might be 10 days ago, but the memory of #BulwellFantasticFriday and presenting the Principal's Special Recognition Awards remains fresh in my mind. They were smaller scale ceremonies in classrooms rather than an assembly but none-the-less important.
Photos below: Principal's Special Recognition Awards
Year managers handed out their star student awards too and more details can be found on our social media.
Photos below: Year Manager Awards Winners – each received a £10 voucher
It was lovely to hand students their bronze and silver badges for their efforts on Classcharts and even better to hear others saying I want one of those next time. I am looking forward to awarding gold badges next term.
Photos below: Year 7 & 8 Silver Badge Awards
It is great that students are challenging themselves. That is part of what we mean when we talk about raising expectations. Let us make this another positive half term to remember.
---
24 May 2021: Making the most of every minute
I cannot believe it is already the last week of half-term. Thank you to everybody – students, staff, and parents – for their support since Easter.
We have come a long way in these few short weeks. The students look smarter and have learned much more as a result of the calm and purposeful classroom environments.
Attendance & Punctuality
There is always room for improvement and this is particularly the case with attendance and punctuality. Both really do matter.
If students are not in school they are not learning. Given the amount of time they have had away from the classroom over the past 15 months, it is even more important they make the most of every minute in school now. Students cannot afford time off as they are missing significant amounts of learning each lesson they are absent.
Punctuality is important too. Being late is not only disruptive for the individual concerned but also the class they interrupt. It is neither fair, nor respectful.
Tutor Reading
Tutor reading continues to have an impact.
One story that made me smile was a student found lurking in the corridor at lunchtime. Why? They wanted to get a sneak peak at what happened next in the tutor read and could not wait until the next day.
I smiled further when I heard about another student, not previously known as a reader, wanting to read more.
Student voice is very positive and some are admitting they are reading more at home as a result of the tutor reading. Such evidence and anecdotes make me proud of what we have achieved together.
Careers Opportunities
A couple of ideas to help with thoughts on careers this week.
A great opportunity to find out more about a career in the police can be found here https://eoi.notts.police.uk/ while our creative students might want to enhance their CVs and get involved in the Bulwell Arts Festival.
Half Term
A reminder that students will return on Monday 7 June, and should be in full uniform. Checks in morning line ups will include jewellery.
Anybody still in doubt about the correct uniform should visit Uniform ⋆ Bulwell Academy.
Enjoy the holiday – it is richly deserved.
---
17 May 2021: Making progress
We make another step in the right direction today when it is no longer compulsory to wear face coverings in school. The guidance was changed by the Department for Education last week as part of the national easing of lockdown restrictions. Students and staff who wish to continue wearing face coverings can do so.
We must be mindful we remain in the middle of a global pandemic and, if the area has another serious outbreak, face coverings may have to be reintroduced.
I would like to thank students for the way they have worn them without hesitation. By doing so, they have shown great respect to each other.
We continue to review the staggered start and leaving times. We hope to have more news on those shortly, but bubbles will remain for the foreseeable future.
I am delighted at the success of the morning reading in tutor time.
It is phenomenal to see and know that, since it was introduced on our full return from the last lockdown, all students have completed one book and some have read two.
Well done everybody and keep it up.
Year 11s have worked really hard during their assessments and need to continue their efforts in class to bolster the evidence teachers need to award their grades. The more they do, the better the outcome. It is as simple as that.
A letter will be going out shortly to parents regarding end of term arrangements for Year 11. Can I point Year 11 to Decisionz Limited's latest careers and advice magazine: decisionz.co.uk/view-e-zines#NEWSummer2021E-zine
And as part of our support for #NationalNursesWeek, find out about careers in nursing and other NHS roles at www.stepintothenhs.nhs.uk/careers
Great strides have been made at the Academy over recent weeks and we all need to maintain the momentum to make up for the lost time.
---
10 May 2021: Recognising Achievement
Standards have improved and expectations are higher – and our rewards system has now changed to fall in line.
The aim is to encourage a culture that celebrates achievement at all levels in the Academy and encourages success above and beyond our everyday expectations.
Points are no longer being given on Class Charts for doing the basics, such as 100% attendance or bringing in the right equipment.
Good attendance will lead to improved learning and the ultimate reward – improved outcomes.
Our new rewards programme will see a Star Student awarded in every lesson. Students have, therefore, five chances a day to win the award. It will be handed to the individual who has given 100%.
In addition, staff will award Exemplary Effort points in lessons to any student they feel has really pushed themselves. There is no limit on how many students can be awarded Exemplary Effort points.
If students are doing what we expect – working to the best of their ability and pushing themselves to be the best they can – they could achieve them in every lesson.
In the coming months, we will also be looking at introducing positive points linked to our key values of respect, responsibility, and resilience. When students show respect, take responsibility, or demonstrate resilience they will then be rewarded:
Achievement badges, to be worn on their blazer lapel, will be given out on "Fantastic Fridays".
A bronze achievement award to be given for 300+ positive points; silver, 600+; gold, 900+; and platinum, 1200+.
I look forward to our Fantastic Fridays and seeing the awards being given out.
We continue to remain vigilant regarding the pandemic. We are working towards things being back to normal in September and will make changes between now and then slowly:
Further Government guidance is expected this week and next on wearing masks and the staggered starts.
Bubbles will probably stay until July, when we will support students to move around more in preparation for the new academic year.
We will communicate with parents and students in advance of any changes.
Finally, thank you to Ms Marriott and Miss Easom for the cook-alongs they have been running through lockdown, keeping us all entertained (and fed)! The final one takes place on Thursday 20 May and is cheesecake.
Please email rebecca.marriott@bulwellacademy.org.uk to join the finale on Teams.
---
4 May 2021: Improving behaviour in & out of school
Behaviour in the classroom and across the academy continues to improve – but it is important to maintain those standards in the community too. We have unfortunately this week received complaints from members of the public concerning a small minority – and it is a small minority – of our students.
We have worked so hard to improve standards in the Academy. Staff are on duty on the approaches to the Academy, but they cannot be everywhere.
Poor behaviour lets the individuals, the Academy, and the wider community down, as it impacts on the reputation of Bulwell. Unfortunately, while it is a small minority, everyone gets tarred with the same brush. We are working so hard to improve behaviour and respect. We are doing so well in school but we need to do the same in the community.
We had a meeting with the police this week about the increased use of E-scooters. While they can be purchased legally, officers confirmed it is against the law to ride a privately-owned E-Scooter in a public place including pavements, roads, parks and town centres. If caught, a rider of a privately-owned E-Scooter could be fined for lack of insurance etc. The only place they can be ridden is on private land.
We are aware a number of students have E-scooters.
Going forward, E-scooters can no longer be brought into school.
Could I also remind parents they should not be parking on Squires Avenue outside of school to drop off or pick up children. It is another example of needing to respect our community.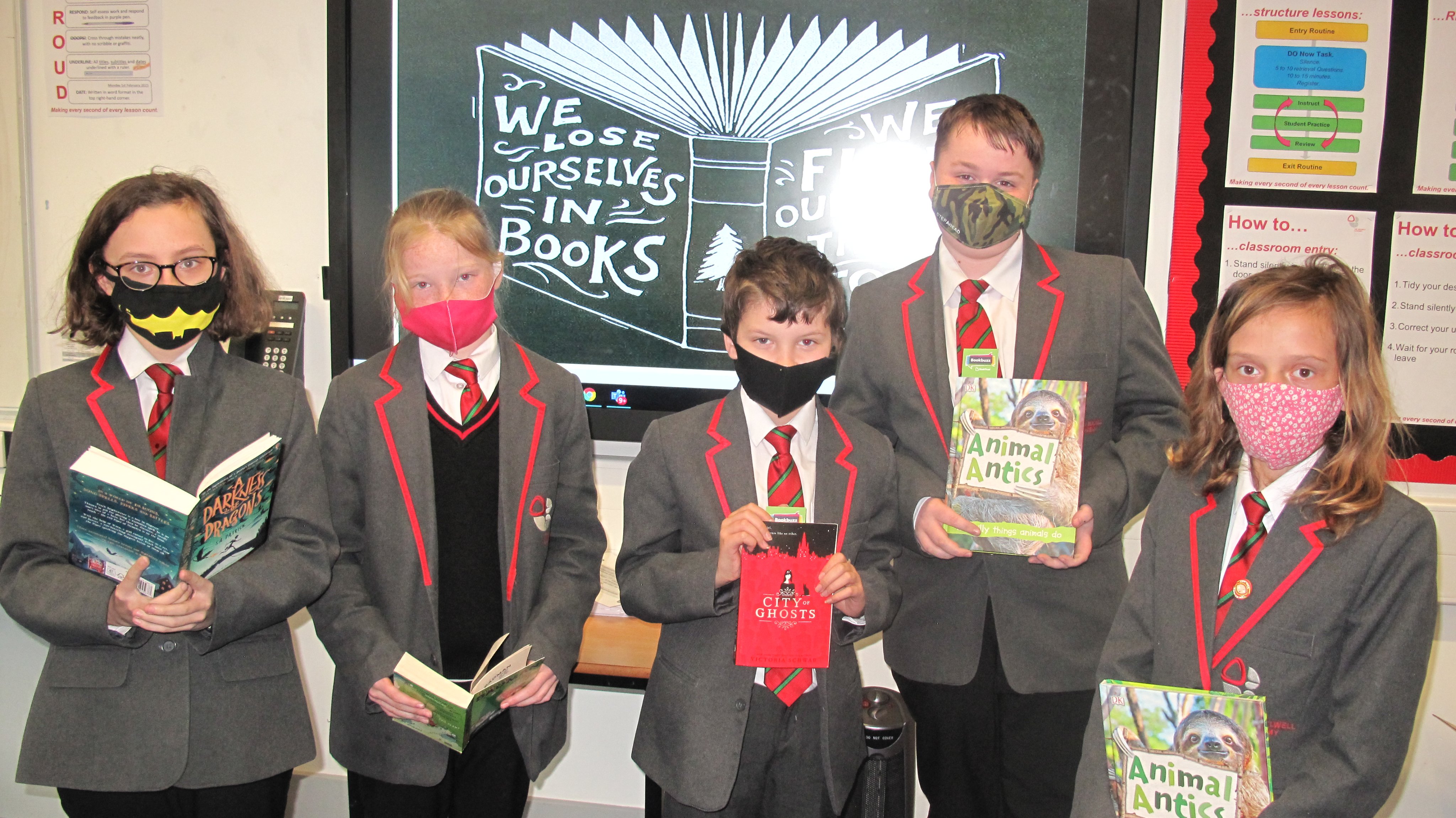 On other matters, thank you to BookTrust for our new #Bookbuzz books for Years 7 and 8 to support and encourage reading for pleasure. Students were excited to receive their new books during their library session, and were also shown how to access our new online school library – using Reading Cloud – where students can browse the library, reserve books and submit book reviews. All students have access to Reading Cloud – instructions on how to use can be found on the Student Links page on our website: bulwellacademy.org.uk/students/student-links/reading-cloud
With all that has happened this year, sometimes it is easy to forget many in Years 11 and 13 are coming to the end of their time at the Academy. Please check out the YouTube channel #WhatNext put together by Futures and Nottinghamshire County Council: bit.ly/WhatNextResources It includes a range of videos from employers, colleges, universities, and mental health professionals.
Finally, I would just like to return to our achievements in improving behaviour in school. Visitors from Nottingham City Council and Creative Education Trust were taken around the Academy this week and commented about the positive learning environment. I was so proud of our students, in sharp contrast to when I was told about poor behaviour from a minority outside of school.
We have set high standards – let us ensure they are maintained in and outside of the Academy.
---
26 April 2021: Raising the Bar
It has been a positive first week back after the holidays. Everybody is aware the focus is on raising the bar and ensuring we have high expectations of ourselves and each other.
This has meant changes and I would like to thank students and parents for the overwhelming amount of support we have received from them.
Standards of uniform have meant the students look smarter than ever before while classrooms are free of low-level disruption meaning our children are learning more.
All this makes me feel proud.
We need to keep reminding ourselves that the impact of focused learning environments will be higher academic and vocational qualifications, of benefit to students long after they have left school.
The culture that has been created is allowing everybody to thrive, and the hard work and commitment from our staff body has been inspiring.
Attendance & Punctuality
Attendance and punctuality will be a key focus this term. Children who attend well and are on-time are statistically proven to achieve more. Conversely, the impact poor punctuality and attendance has on a child's education and well-being is significant.
The times of arrival for each year group are:
Students arriving late to school disrupt the start of the day for their peers, and being late to lessons impacts on learning.
Students arriving after the time at which their peers are moving to tutor time will be recorded as late by our attendance team. On the third late arrival in a half-term, RESET will be sanctioned.
If a child's going to be late or absent, parents should call school reception and select option one, or email attendance@bulwellacademy.co.uk
It is an important term, particularly given the amount of classroom time lost since March last year. Year 11s are preparing for assessments that will allow teachers to award their grades. The harder students work now, not just Year 11s, the better it will be for them.
Covid-19 Testing
On the coronavirus front, it does feel like we have turned a corner. We all hope so.
But we must remain vigilant and, as part of the ongoing battle, students are asked to test twice a week for Covid at home. Free testing kits are available from school and we suggest they test on a Sunday and in the middle of the week.
The instructions to test are easy to follow and students will have the result within minutes. It is one of the ways we are going to keep everybody safe. More information on Covid Testing can be found by clicking here
The testing regime is a reason we should be able to slowly resume after-school clubs this half term.
We are making progress in so many ways – we just need to keep it up.
---
31 March 2021: Principal's Vlog!
Please watch the special video update from Mrs Strong thanking everyone for their support during this term in relation to expectations, disruption-free learning, assessments and Covid testing. We've come a long way! #aimhigh #expectthebest
Happy Easter everyone! Back to school on Monday 19 April
---
29 March 2021: Making positive steps
Gosh, this has been a long term. January seems a lifetime ago and a lot has happened since then:
We switched to remote learning overnight as the country went into lockdown, which has gone on much longer than anybody hoped.
Schools returned in the meantime, but not without needing to establish a testing programme for students and staff.
Since then, we have been working really hard to raise expectations and make up for lost time in the classroom.
On the whole, it has been a really positive three weeks. The students understand what we are after and tell us they are learning a lot more. We had a Year 8 parents' evening on Thursday and, again, we had many supportive comments. We are addressing any concerns.
We want students to have high aspirations, to look smart and, as a result, be good ambassadors for the Academy in our community. A visitor from the local authority and interview candidates who came into school all remarked about the positive work ethic they experienced.
We are determined to reach a gold standard for attendance to ensure all our children benefit from a high-quality education. More work will continue on this after the Easter holiday.
School breaks up on Thursday 1 April (returning Monday19 April) and the Government has asked students and staff to continue to self-test at home twice a week over the break, with the kits provided by school. More details can be found here: bulwellacademy.org.uk/covid-testing-at-home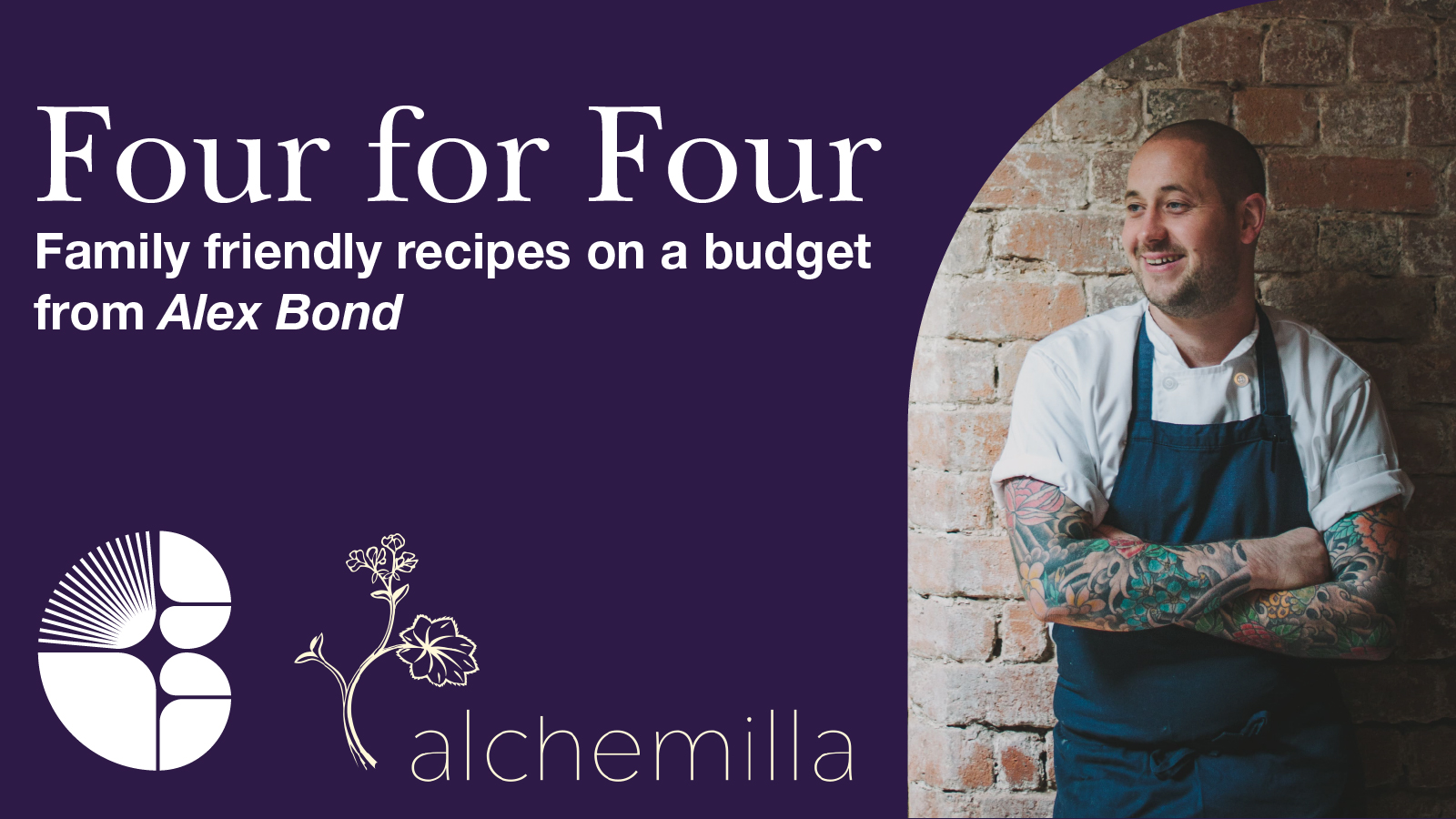 If you are looking for a treat over Easter, chef Alex Bond of the Michelin-starred Nottingham restaurant Alchemilla has written four simple, cost effective, family recipes for Creative Education Trust.
Download your copy by going here: http://knowledgeconnected.org.uk/FourforFour
My final but most important message in this, my last blog until we return, is to say a huge thank you to the parents who continue to support the Academy and their children. It is much appreciated.
As always, keep well and have a safe and happy Easter.
---
22 March 2021: Positive Student Feedback
Student Voice is an important barometer on how we are doing, as are results. On both counts, we have had the most encouraging feedback this week.
Our students have been reacting to the changes made around raising expectations. The vast majority are really positive, saying they are learning so much more in lessons because low level disruption has been ironed out. They feel more confident to ask questions, which is so important.
We will be doing more Student Voice next week. We listen to what our students are saying and react appropriately.
Year 11 were in lessons and learning within three minutes of the bell going last Friday. That makes me so proud of them.
Results & Grades
On the results front, we have had some really positive results for the BTECs taken in January. There was some debate as to whether they should go ahead given lockdown but I am so pleased they did.
I am proud of what the students have achieved. They have all done really well and showed what they are capable of achieving. The results will go to their final grades and should act as a huge confidence boost. Well done to all our BTEC students – keep it up.
On the grades front, our Year 11s will undertake their first piece of teacher assessment this week. As you know, end-of-year exams have been scrapped and grades will be decided by teachers.
We have put in place a vigorous and fair system and next week's work will produce some of the evidence teachers will use to assess grades.
Good luck to Year 11s but, be reassured, nobody will miss out because they are not taking exams this year.
For information on Year 11 Assessments, click here.
Covid Testing
Our final set of lateral flow testing will be undertaken today.
A huge thank you to the team responsible for coordinating our testing programme and ensuring it has run so smoothly.
Having been tested three times at school since returning, the Government is now expecting students to self-test at home twice a week
.
We have given the testing kits to all our students and the responsibility to keep everybody as safe as possible is on them.
If a child tests positive, they must inform the school, stay at home and self-isolate.
Infection rates need to fall further and we must all do our bit. Only then will we return as a society to something like normal.
It is sobering to think tomorrow marks one year since the first lockdown and the Academy was closed. It has been the most extra-ordinary year of my professional life. But I firmly believe our Academy community is stronger than it was 12 months ago across a range of measures.
We need to continue to work together to raise expectations and ensure all our students receive the best possible education. That is what they deserve.
As always, keep well, and stay safe.
---
15 March 2021: Raising Expectations
Thank you to those students and parents who have given such a positive response to the changes we have made this week around raising expectations.
We have received emails, messages of support at the school gates, and even a beautiful bouquet of flowers. They are much appreciated by staff.
Year 7 will be experiencing the changes for the first time today and, finally, Year 9 tomorrow. We will then have a full Academy for the first time since before Christmas, which we are looking forward to.
I anticipate it will be full too. Attendance last week among Years 8, 10, 11 and post 16 was excellent, well above our average.
I can sense how much students have enjoyed returning to school and staff are ensuring the focus is on learning as we catch up on lost time.
We have been communicating about the raised expectations since before Christmas across various media, including this blog, and students who attended during lockdown responded accordingly.
The children have been looking exceptionally smart and arrive at a classroom ready to learn straight away.
Change is always difficult but staff have received encouraging feedback from students and have been delighted by the quality and quantity of work produced this past week.
The vast majority of parents have been positive about the changes and most supportive. However, when comments on social media turn to being personal about individual members of staff, I have a duty of care to respond.
Our Facebook page is an effective tool for communicating positive messages about the work of students and the school, and I know has been well received throughout lockdown. That is what it will be in the future.
We always listen to feedback when it is fair and reasonable. For instance, students' concerns about breaks and lunchtimes have been addressed this week, with students now having 15 minutes for break rather than the 10 minutes previously.
At lunch time students are now able to decide what they wish to do; they can spend the full 30 minutes in their dining area or they can choose to spend the time outside.
But everybody needs to understand low level disruptive behaviour by a small minority will no longer be tolerated.
We understand the issues some parents have with uniform. Children have outgrown items and shops are closed. That is why we have bought shoes, blazers, trousers and shirts to support those families who need it. Anybody with issues around uniform or anything else should contact the school.
We are determined to support children to fulfil their potential and create a school the wider community can be proud of.
As always, keep well, and stay safe.
---
8 March 2021: Back to School!
We have made this landmark day together – helping and supporting each other.
Students, parents, and staff have had to dig deep since the turn of the year.
January and February are always long months but these past few weeks, at times, have felt like this period was never going to end.
While lockdown continues, here we are, the first day of welcoming students back in our phased return. It was the turn of Year 11 and post-16 students today while tomorrow it will be Year 10.
By a week tomorrow (16 March) everybody will be back, with COVID-19 lateral flow testing being offered to each year group before returning.
The testing is going well. We can only do it where we have parental consent and, for those who have not done so yet, it is not too late to give it.
Our focus, as always, is the safety of staff and students and, for this reason, we would like to test as many students as we possibly can.
Those with consent will have three tests in school as we do what we can to help keep the infection rate as low as possible. Students will then be expected to regularly test themselves at home.
Remote learning will continue until everybody is back in the Academy.
When students do return, they need to be in full uniform. For those who have been learning from home, they will notice our raised expectations from the moment they step through the Academy's gates.
Closing the Learning Gap
There is no time to lose as teachers make assessments of students' progress during lockdown.
Students have a responsibility to themselves and each other to get back into the pace of learning as quickly as possible. There is nothing to worry about. Staff will be doing all we can to support and make up for lost classroom time.
Staff are finalising our plans for awarding grades to Year 11s and I will be communicating with parents shortly.
To help with the transition back to full-time learning, those individuals and families who need the extra reassurance have been invited to in to school. Please contact us if you would like to take up this offer.
Staff have appreciated parents' positive feedback of home learning because a huge effort has gone into the live lessons.
Face Coverings
The Government strongly recommends the wearing of face coverings in classrooms, in addition to communal areas.
We will be asking students to do so and those with a valid medical exemption should wear their lanyards. We will reassess our mask policy at Easter and thank you for your ongoing support with this.
World Book Day
We hope students enjoyed World Book Day and we will be sharing efforts all week.
If you have not seen the staff video yet, you can find it below.
My book was my all-time favourite, Charlotte Brontë's Jane Eyre, the story of how a young woman overcomes obstacles through her determination, sharp wit, and courage. 
It resonates today. Our obstacle has been coronavirus and we need to help each other to move on and, hopefully, leave it behind.
As always, keep well, and stay safe.
---
1 March 2021: Staggered Return
Lockdown has not been easy for any of us, but we can see the end in sight. From next Monday, we start welcoming back all our students, though COVID-19 restrictions out-of- school will continue. We are really looking forward to being fully reopen again.
We need to safely undertake COVID-19 tests before students return meaning, following the Government guidance, year groups will come back on different days.
Letters are being sent to parents and carers imminently with details about Covid-Testing dates and return to school dates for all years. Only those students where we have permission will be given a lateral flow test.
Could I encourage parents who have not filled out the quick NHS consent form for the lateral flow test to do so, by clicking on the red button below.
Closing the gaps in learning – new timetables
We are aware students have not accessed the same number of live lessons this lockdown and gaps in knowledge have arisen. New teaching groups will take this into account and enable staff to tailor lessons and quickly fill those gaps.
All students will be expected to work hard from lesson one. New timetables are being sent out with the return-to-school letter.
Raised Expectations
Those attending school during lockdown have responded well to our raised expectations, including on uniform. If parents have any issues with uniform, please contact school.
The same strict rules that applied in the Autumn term will be in place to minimise the risk of spreading COVID-19 and to keep students and staff safe.
While it has been difficult since the turn of the year, the positives have continued. Congratulations to Nikkaya in Year 10 whose special poem has been entered into a national young writers' awards competition.
The last live cook-along will take place on Thursday, with cookies being baked. Thank you to Miss Marriott and Miss Easom and all those who have enjoyed participating.
So, it is one last push with the home learning and, by two weeks tomorrow, all students should be back in school. We know for some this will not be easy, but we are here to support students and their families.
If you have any concerns, please contact us.
As always, keep well, and stay safe.
---
8 February 2021: High rates in Bulwell
My attention was drawn to a Nottingham Post headline: 'The Nottingham neighbourhoods where COVID-19 rates are highest and rising'. Based on Public Health England figures, in the seven days to 29 January, Bulwell recorded the highest rates in the city region at 730.8 per 100,000. There were 55 new cases here in that week.
They are sobering figures among all the talk of schools reopening. We will know more on 22 February – the first day back after half term – when the Prime Minister sets out details to reopen schools from the 8 March.
Given the figures, it is difficult to envisage our Academy being fully open any time soon. It is widely reported that primary-age children may have a phased return from the 8 March. We shall see.
The Government's priority is to reopen schools and I can assure parents we want our classrooms full of students learning as soon as possible. We can only follow the guidance which will ensure we only return fully when it is safe for students and staff.
Students in School
We currently have more than 100 attending the Academy during lockdown, though a reminder that we will be closed to all for half term.
We have raised our expectations around uniform over recent days and I am really proud of the way students have responded. It makes such a difference when they take pride in their appearance and themselves.
Remote Learning
For those learning remotely, you continue to do well. We have been recording our highest ever check ins, with Key Stage 3 doing particularly well. A huge thanks to the pastoral team and parents for their support.
We are also receiving positive comments from students, which are much appreciated by staff.
Students not accessing online learning are being invited into school for a day. The aim is to ensure they can work remotely by the end of that day. We hope this will help support parents.
Ready Steady Cook
Thursday's live cook-a-long was a great success, with 44 students logging in and making pizza swirls.
Well done to Miss Marriott and Miss Easom who set this up.
If you want to join in the fun this Thursday to make muffins click here for ingredients and equipment list and don't forget to email Miss Marriott – rebecca.marriott@bulwellacademy.org.uk – to be added to the live channel on Teams.
Bulwell's Got Talent 2021
Lockdown is not stopping Bulwell's Got Talent 2021. You have until Sunday 21 February, to submit your entry. Click on the link below for all the details, including rules and consent form:
Design-a-stamp for Captain Sir Tom Moore
As always, keep well, stay safe and enjoy the half term break.
---
1 February 2021: When will we meet again?
The Prime Minister has announced an ambition to start reopening schools from 8 March. While this gives everybody something to work towards, it is important to note the date is not set-in stone.
It might be primary schools return ahead of secondary. We just do not know but will, of course, follow Government guidelines. What I would say is that when we reopen, it will be phased, just like it is every September.
The Prime Minister said a decision on the reopening of schools would be announced on 22 February. Before the Government agrees a return, the R (infection) rate will need to fall, pressure on the NHS reduce, and the vaccine programme continue to roll out successfully.
We all need to continue doing our bit for these to happen.
For students and parents struggling with home learning, March seems a long way off. It does for staff too. We cannot wait to see all our students return to learning in the classroom.
There are nearly 100 attending the academy during lockdown because they are vulnerable or have provided evidence to show their parent is a key worker. They have all adapted well to our new focus on high expectations, launched at the beginning of the year. As a result, we are seeing disruption-free lessons, enabling all students to learn more.
Initial feedback from students and staff has been positive and it is important those learning at home know they will come back to these high expectations.
I have similar expectations of the live cook-a-longs, beginning on Thursday with the fabulous duo Miss Marriott and Miss Easom. I know students from all year groups have been emailing Miss Marriott to be added to the live channel on Teams. It is not too late to join – all you need to do is email rebecca.marriott@bulwellacademy.org.uk.
The first cook-along is on Thursday, 2.30 to 3.30pm. Week 1 is Pizza Swirls, with the ingredients published on the Friday before to give you time to pop the items on your shopping list. I love this idea and thank Miss Marriott and Miss Easom for setting this up.
Finally, thank you to everybody who has mentioned Burnley to me recently. Smiles are much needed during lockdown and the team from Turf Moor has provided me with plenty over the last couple of weeks – though not yesterday!
We should all have a 'happy place'.
As always, keep well and stay safe.
---
25 January 2021: Think for the Future
Staff can only do so much and, while the academy remains closed to the majority of students, it's the children who are in control of their futures.
This was the key message of a live online assembly we held with Year 10 last week. The technology – students could see us but had their cameras off – worked well and our hope is they took on board what we were saying.
A large majority of the year group attended but there was a significant minority who did not. We will be following up with phone calls home because it is so important all our students engage because we do not know how long we will remain closed.
The Secretary of State for Education said this week schools would be given two weeks' notice of a return. We will communicate to parents as soon as we know but, in the meantime, it is important we remain as positive as we can.
Everything students do now will count towards their learning.
At the very least, all should be picking up a book and reading. They could also watch the BBC's educational offering for secondary students in an afternoon.
It is particularly important for our older students to continue to engage, but we want all students engaging every day. It really will make a difference to their futures.
Time is running out and, for those in Year 11, further education looms in a little over eight months. Application forms are circulating, and it is important to think of your future and keep going.
Take a look at the Nottinghamshire Decisionz Magazine to help you plot your next steps.
If you are still not sure, please email our Careers Manager, Mr Turner, who can offer you support: keiron.turner@bulwellacademy.org.uk
I receive daily reminders that this period is not easy for parents. We do understand the difficulties faced and appreciate everything parents / carers do in support of their children. If parents need our assistance with anything – it could be to do with IT, it might be emotional – please do not hesitate to contact us. We will do what we can to support.
The Year 10 assembly was held on Microsoft Teams, the same platform on which we deliver live lessons for them and Year 11. The lessons are working well. As a result, we will be gradually transferring our online platform for Years 7 to 9 to Teams.
This is nothing to worry about, just further progression as we continue to deliver the best possible education during lockdown. The switch will be done slowly, working with students and their families. More details will follow.
We had more changes from the Department of Education with regards testing this week. As a result, daily testing – which we were ready to implement – is on pause but staff on site will continue to be tested up to twice a week. If anybody is deemed a close contact, they will once again have to self-isolate.
Finally, please do not forget to catch up with the year groups shout outs on Facebook. Well done to those nominated this week. I am proud of all that is being achieved in these difficult times.
As always, keep well and stay safe.
---
18 January 2021: Supporting the National Effort
We are in the middle of a pandemic and the Academy has two priorities:
The first is to provide an outstanding education to our children, whether online or in the classroom.
The second is to support the nationwide efforts to reduce the number of infections and halt the spread of coronavirus.
We cannot fulfil the second priority if we have large numbers in the Academy.
Schools were closed from the beginning of term to reduce infections and the subsequent pressure on the NHS, yet we are approaching 10% of our cohort attending daily.
This means bringing in additional teaching and non-teaching staff and is, clearly, self-defeating in terms of fighting the virus.
We will of course remain open to those who are vulnerable and, where we have evidence, children of key workers. Those currently in school and any asking for places in the future will be asked to provide relevant evidence of key worker status.
We will always do our best to support our families, but we must keep numbers in school down to ensure the safety of those here and support the national effort.
Our COVID-19 testing centre is up and running for those attending. Those children should have received a consent form and none will be tested without it. Staff in school are being tested weekly and this is working well.
The new behaviour system has been introduced for those children attending school and students have risen to our increased expectations, with many openly saying how much more they can achieve when classrooms are calm and purposeful.
Can I please remind parents that all students in school must be in full uniform. If there are any issues with this, please let us know.
I am pleased that increasing numbers are accessing the online learning and we will be following up where students are not logging in. Staff are working hard to ensure students working remotely have access to high quality learning and lessons and don't fall behind.
Well done to those who attended their vocational exams in the last two weeks. We had another change in Government guidance this week, firstly cancelling those scheduled for February and March and, on Friday, cancelling the ones due to be sat in summer. As soon as we know more, we will let you know.
I can assure you it is difficult for staff as well as students.
Our social media posts on Facebook, Instagram and Twitter were key to successful communication during the first lockdown and a way in which we can all celebrate the students' achievements:
Look out for the weekly year group shout outs and some fun challenges, such as Miss Bamforth's Computer Science tasks for Years 7 to 9.
Our social media also includes more details about the welcome return of free school meal vouchers from 18 January.
As always, keep well and stay safe.
---
11 January 2021: All Change!
Hours after last week's blog went live, everything changed.
Up to the Prime Minister's announcement on Monday, we had been planning for a phased return and were setting up a coronavirus testing centre.
What a first week back but I would like to thank staff, students, and parents for their positive reaction.
We could have been downbeat about another lockdown and the Academy being closed to all but vulnerable children and those of key workers. But the Bulwell spirit kicked in again, as it did last year, and we have quickly adapted. It made me feel proud to be Principal.
We will get through this, but we know school will be closed for some weeks.
The Academy is, however, in a different place to last March with its online alternative to classroom teaching.
Students are being set lessons in line with their timetable, by their class teacher, on the relevant platform for their Key Stage
Live lessons are being given by teachers via Teams to Years 10, 11 and 6th Form while Years 7 to 9 will have work provided through ClassCharts, with an ability to email teachers with questions as though they were in the lesson.
Please go to Remote Learning or Student Links from the quick link on our home page for details of how to sign in and guides for ClassCharts and Teams.
Students will be receiving a link every Tuesday to check-in with school to let us know how they are getting on. Please encourage them to complete it as it flags up any concerns. The link will be sent out on ClassCharts for Years 7 to 9 and via Teams for Years 10 and above.
We have handed out 200 Chrome books this week, in addition to the 300 distributed last year.
Please contact your child's Year Manager if students are struggling with either devices or internet access, and we will do our best to support.
We will be contacting families daily and all should have at least one call a week, but please ring or email school if you have any issues.
I would like to see our social media pages once again full of positive stories about our students and their achievements, inside and outside of school. Look out for the 'shout outs'!
On that note, well done to Ethan Bucknall from Year 11 and Year 7's Iris Wallace.
Ethan was given an award as a Nottingham Clean Champion for his litter picking efforts while Iris was named one of Nottingham Building Society's Innovative Young People of 2020 winners for her voluntary work with the Bulwell Forest Garden and the town's foodbank.
What stars!
Well done too to the Year 8 student who had been having technical problems so wrote her work out and sent it to prove she had been doing it!
All in all then, a difficult week made better by those who matter the most, our young people.
As always, keep well and stay safe.
---
4 January 2021: Welcome 2021
Wow . . . it has been quite a start to 2021. I hope you had a good Christmas and wish you all a happy New Year.
For those in education, it has been difficult to switch off over the past two weeks. Schools are at the forefront of the battle against COVID-19 and, as such, are having to adjust to meet constantly changing demands.
It has been frustrating to be given one set of guidelines the day before we broke up for Christmas – which was far too late – and then something different last week, days before returning.
It is the first time I have sent a letter to parents over the festive break but I wanted to explain the impact of the changes on students and their families as soon as possible.
We have all seen the dramatic rise in infections in recent weeks and need to do what we can to reduce the numbers. But we also want to give our young people the best possible education while keeping them and staff safe.
Vulnerable children and those of key workers are in school from tomorrow (5 January) with online learning for everybody else.
Year 11 and Post 16 students are expected to return next Monday (11 January), with remote learning continuing for Years 7 to 10.
The Government has announced that face-to-face teaching for all students, unless they are self-isolating, should resume on Monday 18 January.
It has made it clear that, while the priority is to have schools open, the virus could change those plans.
Importantly, BTEC and other vocational exams are to take place as planned.
The Department for Education has also announced schools will be testing students daily for coronavirus to further reduce the spread of the virus and minimise the disruption caused by staff and students needing to self-isolate.
The testing centre at the Academy will be set up as soon as I know I can do so safely and effectively. If anyone would like to volunteer to support it, please contact me via enquiries@bulwellacademy.org.uk.
I look forward to the day when I prioritise and talk about nothing but teaching and learning and getting the best outcomes and experiences for our students.
2021 is going to be a better year for all of us.
---
Click on the red buttons below to read earlier blogs.