Principal's Blog: Sept – Dec 2020
14 December 2020: 4 days to go!
So, we are nearly there – and a late decision by the Department for Education means we have one day less to count this week.
We will now finish on Thursday after schools were asked this week to continue to support Track and Trace for six days after term finishes.
No members of SLT want to be calling families on Christmas Eve with the news they need to self-isolate because of a positive test at school. Finishing a day early avoids that scenario but I am just hoping we do not have to make any calls to home next week.
It was bad enough yesterday having to make the very difficult decision to close the Year 10 bubble because of an increase in cases and having taken advice from Public Health England.
If your child tests positive for coronavirus up to Wednesday 23 December, it is important you contact us via email to:
attendance@bulwellacademy.org.uk
We are hoping Thursday will be special and send everybody off for the holidays in the right spirit. It is Christmas Jumper Day, and a festive lunch will also be served.
While on the Christmas theme, it is a last chance to boost our funds for the Bestwood & Bulwell Foodbank by buying a raffle ticket. So far, we have raised more than £340, a fantastic effort at what I appreciate is an expensive time of the year.
We have some fabulous prizes and if you can afford to buy tickets, please do so via ParentPay by Wednesday. The winners will be announced on Thursday.
This week, we are also having an amnesty on nails, hair colour and earrings. However, please be warned, we will be vigorously reinforcing uniform breaches in the New Year. Details of our uniform requirements can be found by clicking here.
2021 will be a year when we redouble our efforts to focus on learning.
As well as enforcing our uniform policy, we will not be tolerating low level disruption by the minority which impacts on the vast majority. It is simply not fair. More details will follow this week and in the first week back.
We have some wonderful students at The Bulwell who are a privilege to teach.
If you have not yet seen Sammy and Natasha's appearance on The One Show with Miss Stopard, get your tissues ready for when you watch the video below.
And good luck to Iris Wallace in Year 7 who has been nominated by Bulwell Forest Garden for the The Nottingham Building Society's Innovative Young People Awards 2020: facebook.com/BulwellAcademy/posts/1254475071604110
Our brilliant students are also featured prominently in the latest edition of Creative Education Trust's Connected magazine: http://knowledgeconnected.org.uk/Connected20
This is my last blog of a difficult and, at times, crazy year. I want to say a huge thank you to our parents/carers for their wonderful support of the Academy over the past 12 months.
Your positive messages have picked us up during the low times. We have been through an awful lot together and are stronger for it.
Please, keep well and stay safe over the holidays. I wish you all a merry Christmas and a much happier 2021.
---
7 December 2020: All in!
It is terrific to see all year groups back in school today.
Members of staff and myself have received some lovely, supportive comments from parents during this difficult period. I cannot tell you how much this has meant. Thank you.
At all times, we have listened to and taken expert advice from Public Health England (PHE). It has made clear that the school has followed its guidelines throughout and done everything right.
We have been unfortunate to have multiple positive tests in a short space of time but PHE has made it clear the cases were contracted outside of school. There was nothing more we could have done.
We are doing all we can to protect everybody in school, but I would appeal to students to take responsibility for their actions out of school and not hang around in large groups.
While the lockdown might be over, we are still in the middle of a pandemic and things are not "back to normal".
The process after we receive news of a positive test might be of interest:
I call the Department for Education (DfE) and we ascertain the different level of contacts, which will include close contacts, friendship groups etc.
This is done for the key days, usually the two before symptoms started or two days prior to the test date if asymptomatic.
Contacts have to self-isolate for 14 days from the last date they were in contact with the positive person.
We check for contacts through seating plans and conversations with the child and/or parent. If it is a member of staff, we speak with them.
We get all the students together and call home for each.
We now have two weeks left before the Christmas break and we need to keep going as best we can.
Unquestionably, the children are benefitting enormously from being in school and that makes the huge effort being made worthwhile.
When we have needed to ask students to learn from home, while not the same as being in a classroom, we have had high engagement.
Head of Maths Mr Hayton highlighted some of the excellent work by Year 10, who have been self-isolating, by awarding Georgia 'Star Student' last week.
Likewise, Head of English, Mrs Beresford, congratulated Francesca for her fantastic work on analysing text from 'A Christmas Carol'.
Well done to Georgia, Francesca and all our other students who have adapted to a new way of learning.
We are determined to have some Christmas Cheer – we all deserve it.
Thursday 17 December is highlighted in my diary. Christmas dinner will be served and Christmas jumpers or something festive can be worn – click here for further details.
Finally, Christmas raffle tickets are now on sale through ParentPay. Two tickets cost 50p or five tickets £1. There are some fantastic prizes – click here to find out more.
All the money raised will go to the Bestwood & Bulwell Foodbank to support families facing financial difficulties.
Good luck everyone.
As always, keep well and stay safe.
---
30 Nov 2020: 6th Form Double Win!
I cannot tell you how proud I was of two post-16 students last week. Ifeanyi Felukwu, Year 12, won the Creative Education Trust's public speaking competition and Fatima Sanneh, Year 13, did likewise in its essay writing contest.
The judges' decision was unanimous in both and it is the first time the school has won either competition.
The theme for the competition this year was 'where you from'. Ifeanyi (pictured bottom right) explored the meaning in terms of heritage, family, culture and values. Ifeanyi spoke with poise; and was praised for his focused delivery and a poetic sensitivity to language that conjured his own confidence in his sense of self and belonging.
Fatima's outstanding, and now award-winning, essay can be read here. In it, she weaves together a personal story of place, family and race. The essay takes its readers on an uplifting and engaging journey. The judges praised Fatima for her skilled, mature approach and mastery of structure creating a flow of argument that is lucid and easy to follow.
The word "slave" to any Black person is a word that arouses anxiety, anger, frustration, and, to an extent, hatred. It is a word that demonstrates how the black community was sold and mistreated for centuries. However, as a modern woman of a black heritage I feel now it is time to reclaim that word. The word "slave" to me shows how strong my ancestors were to overcome such prejudice, how inspiring my ancestors were to forge a new path and demand equality, and how fortunate I am to come from a line of strong, black women who know their worth and are determined to change their world for the better.
Macauley Moore, Year also made it to through to the final to compete against other Sixth Forms in the Trust. All three students have done really well and deserve our congratulations.
For a small sixth form, we can certainly hold our own! These finalists are an inspiration to other students. It does not matter where you come from – you can achieve great things.
This is the importance of education and why I came into this profession. Ifeanyi and Fatima, you made my week! My thanks to the post-16 team who encouraged and supported our students.
We need our positives during this difficult time.
It was not made any easier on Thursday by needing to ask Year 10 to self-isolate and learn from home until 7 December. Unfortunately, there have been a number of positive tests which meant we had no choice but to close that bubble.
I know it causes inconvenience to parents / carers and it was heart-breaking to see Year 10s upset about being asked to learn from home.
Their reaction demonstrated the huge, positive impact school is having on those students in these difficult times.
Teachers will be conducting live lessons to Year 10 via our online platforms and there was excitement about this. I will be monitoring how it goes. We have the technology now and it is important that it is utilised in such circumstances.
Year 9 are continuing to learn from home this week because of the numbers of staff self-isolating. I hope this situation will improve over the coming days and thank parents for their support.
Can I thank everybody for their 'Random Acts of Kindness' last week. They meant an awful lot to the students and staff who received them.
While the week worked well, we should not need an excuse to show kindness to those around us. Let us maintain the positivity by continuing to value friends, colleagues, and teachers.
Finally, while we are unable to host our Christmas Fair this year, we are holding our Bumper Christmas Raffle.
Tickets are on sale via ParentPay and all the money raised will go to the Bestwood & Bulwell Foodbank to support local families facing financial difficulties.
Any companies able to donate prizes, please get in touch with my PA, Mrs Sadler.
T: 0115 964 7640 or email enquiries@bulwellacademy.org.uk
As always, keep well and stay safe.
---
23 Nov 2020: #KindnessWeek
We are aiming to lift everybody's spirits in our first 'Random Acts of Kindness' week, which started today. The whole school community is encouraged to get involved, recognising the efforts of others:
Students have been given opportunities to consider the ways they can be kind to themselves and others.
Staff will be highlighting the little things from children and colleagues which make them smile.
Parents and carers might consider thanking a member of staff – please click here to complete a short form and the member of staff will receive a 'thank you' postcard.
It has been a tough time at school and in the wider community. I know acts of kindness happen regularly, but I would like a particular focus on recognising the efforts of others this week.
Below, are just some of the Thank You messages that staff received from students last week, which really lifted spirits during a difficult week.
Support for Remote Learning
Thank you to Year 8 parents for encouraging their children to work from home last week. We had a high level of engagement with our online work and learning. Year 8, plus Sixth Form students, return to school this week.
Unfortunately, Year 9 has been asked to work from home this week. The number of staff needing to self-isolate means we cannot run the school safely without this course of action.
I appreciate it causes inconvenience and thank parents again for their support in these testing times. My hope is that we can get back to normal as soon as possible.
We are supporting students with working from home and anybody who has difficulties accessing our online platform should contact their Tutor.
CET Public Speaking Competition
Two colleagues and I had the privilege of listening to Post 16 students – Ifeanyi Felukwu and Macauley Moore – deliver their speeches in preparation for the Creative Education Trust's Public Speaking Competition.
I was blown away and so very proud. Thanks to Mr Cook for supporting them. We have some amazing students.
Happy Place
Finally, in what was a difficult week, students made me smile when they asked about my "happy place". They were referring to DJ Jordan North's appearances on 'I'm a Celebrity . . . Get Me Out of Here'.
For those unfamiliar with the ITV reality show and his trial – which involved him in a confined space with a lot of snakes – he succeeded by focusing on his "happy place, Turf Moor", home of Burnley FC.
Jordan has great taste. I am just hoping it will be a happy place tonight when we play Crystal Palace!
As always, keep well and stay safe.
---
16 Nov 2020: Supporting Each Other
These are sad and difficult times.
Telling students and staff that one of our school community has been lost in tragic circumstances is a new low in my teaching career. I can only imagine the hurt being felt by family and friends and my thoughts go out to them.
It has been an awful few days, but we are supporting each other. This is a test for our school community like no other. We are stronger together and no one should feel alone with their sadness. Please talk to staff and each other about how you are feeling.
The student's family and friends know we are here for them. We will do all we can. It is what we do at The Bulwell Academy. We help and support each other.
We are having to dig even deeper because of the pandemic too. Unfortunately, Year 8 is home learning this week. Staff absence due to coronavirus means it is impossible to remain operationally open and maintain full-time, face-to-face lessons for all students.
We have been trying to avoid such a scenario, but we have been up against it for weeks. Years 12 and 13 have also been home learning.
Some colleagues are extremely vulnerable and cannot be in school. Others are self-isolating after being contacted by test and trace as a close contact of somebody who has tested positive for COVID-19. However, many staff are delivering lessons from home.
Thank you to parents / carers for encouraging your child to log in to our online learning platform. It is important to maintain the momentum in learning created since we returned in September.
We are also grateful to the many Year 7 parents who booked telephone appointments for 'Meet the Tutor' last night. It is not the same as a traditional parents' evening, but it is important to hear about a child's progress. Similar evenings for other year groups will follow.
And finally, thank you for your generosity for the BBC's Children in Need appeal on Friday and for the donations to the Bestwood & Bulwell Foodbank.
It was another example that when times are tough, this community comes together.
As always, keep well and stay safe.
---
9 Nov 2020: Staying Open in Lockdown 2
It has been full on since we returned from our much-needed half-term break.
England went into its second lockdown on Thursday but, obviously, a key difference to the first is the Government's determination to keep schools open.
My message is a simple one – we operate as normal.
It is really important children attend school unless they are felling unwell.
I must stress if any household member has coronavirus symptoms, the child must stay at home until a test result is known. If it is positive, the student will need to self-isolate. A negative test means they can return to school unless they or other household members are displaying symptoms.
It is important we all follow national guidelines. It is no good social distancing all day in school, only to jump all over somebody on the way home.
We have a responsibility to do our bit and minimise the risk of the virus spreading throughout the local community.
In the Academy, we continue to be vigilant and significant additional efforts are being made to keep everyone safe. This includes extra cleaning. We are following the Government's guidelines, which was updated for schools hours before Thursday's lockdown started.
The guidelines allows PE within strict protocols and many students have welcomed this, coming to school in their kit and looking forward to the exercise and break from the classroom.
Face Coverings
Face coverings should be worn by adults and pupils when moving around the premises, outside of classrooms, such as in corridors and communal areas. They should also be worn by students when travelling on any form of local transport. Some students we know are exempt, but the vast majority should be bringing face coverings to school and wearing them.
We are currently giving out more than 100 masks a day to pupils and this cannot continue. The more money we spend on masks, the less we have to buy books and other things.
Year 11 Mocks
Year 11 mocks start this week and the message from the Government is GCSEs will take place next year, albeit three weeks later than usual.
Lockdown, with little to do for students outside of school, presents a great opportunity to revise. If they do their learning now, it will make life so much easier in the summer.
We really want them to give these mocks a good go, so we are then able to work with them to plug the gaps they may have and to support them going forward.
School Calendar
The pandemic is forcing us to review every event on the school calendar. Some we are determined to keep on, though they will be different to past years.
Marking Remembrance Day is one such example. I still remember the pride I felt at last year's event, with the whole school outside in a special ceremony. This year, respects will still be paid but students will stay in their classrooms.
The BBC's Children in Need Appeal on Friday is another popular day we have changed. It will be a non-uniform day with donations only being made through ParentPay please, as we have gone cashless. On ParentPay, you can also find Pudsey items for sale, which need to be ordered by Wednesday.
We are also supporting the Bestwood and Bulwell Foodbank and, if you can, please send your child with a long-life food item on Friday.
Thank you for your support.
As always, keep well and stay safe.
---
19 Oct 2020: Half-Term Update
Well, that has been quite a half term for students and staff. Our mental and physical strength has been tested to the extreme and we all deserve our two-week break.
I want to thank parents for their support since we returned in September. We have come through a difficult few weeks and have a chance to recharge our batteries before we go again.
With the Nottingham City region placed in the COVID-19 tier 2, high risk category, we know it is not going to get any easier. The important thing is how we deal with it.
Our priorities have been safety and learning. With those in mind, we can look back on this half term with a sense of pride.
Our policies and procedures around safety have worked and the students, generally, have been brilliant, picking up where they left off after a long time away from school. Attendance has been good.
We do not know what is ahead in terms of the virus. We do know the Government has prioritised ensuring children can attend school safely. All we can do is focus on what we can control and influence.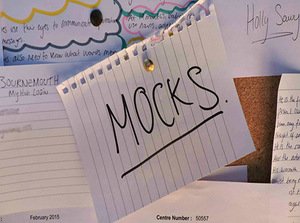 On that note, mock exams for Years 11 and 12 begin on Friday 13 November.
Timetables have been given to students, though they may be subject to tweaking.
With the six-month gap away from classrooms, the mocks have taken on a greater significance. While the Secretary of State for Education said last week exams will take place but be subject of a welcome three-week delay, we need to prepare for all eventualities. If the final exams do not happen, the mock exams may influence teacher assessments.
More importantly at this stage, we need to know where students are in terms of knowledge and help staff support them ahead of next summer. It does seem a long way off, particularly given this half term, but it will arrive, and we are determined to ensure our students are prepared.
Please enjoy the break and, as always, keep well and stay safe.
---
12 Oct 2020: Covid-19 Update
Given what has happened locally to infection rates, it is not a surprise that the Academy has had its first Covid-19 positive case.
Once confirmed, the situation needed dealing with as quickly as possible. Public Health England's advice was sought and followed to the letter.
It was unfortunate Year 10 had to be sent home to self-isolate, but we needed to reduce the risk of spreading the infection.
Messages and letters were sent via text, email and SIMS Parent as quickly as possible to keep everybody informed, and our website was updated accordingly.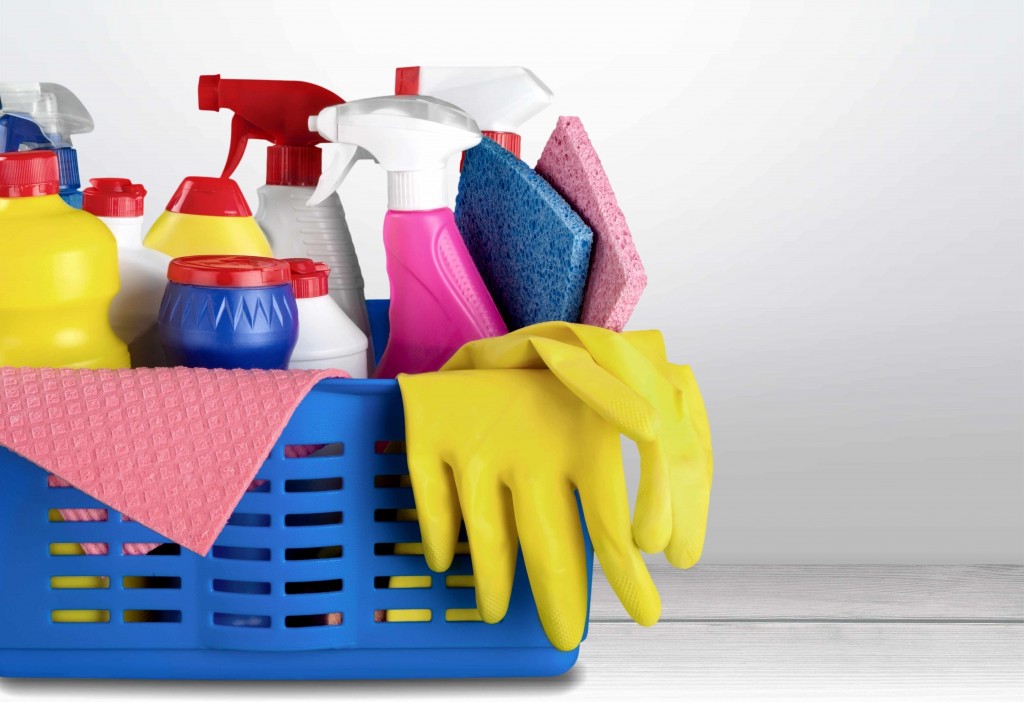 The comprehensive risk assessments undertaken during the summer came into their own.
As well as the Year 10 bubble being closed, the relevant areas were given a deep clean.
Hopefully, other cases will not develop in the group and we look forward to seeing Year 10 back in school after half term on Monday 2 November.
We wish the affected student all the best for a speedy recovery.
Until the holiday begins at the end of Friday, every Year 10 student should be accessing Microsoft Teams each day to pick up work uploaded by staff.
Students have been shown how to do this but, if anybody is unsure or unable to access work due to lack of IT equipment, please contact the Academy and we will support you.
Contact details can be found on our website post related to Online Learning for students who are self-isolating.
Public Health England was clear that other year groups and staff did not need to self-isolate and should attend school as normal. Calls will be made next week to the homes of all our Year 10 students to ensure they are okay.
When it comes to Covid-19, we will deal with whatever comes our way.
Everybody knows the number of cases in Nottingham has risen and more restrictive measures are imminent. However, the clear message is that schools will remain open. We expect all students who are not either self-isolating or feeling unwell to be in school every day.
Rest assured, the safety of our students and staff remains our priority.
While I recognise all the talk in the media about the situation is unsettling, we need to remain positive. Lessons will continue as normal. We came through the initial lockdown stronger as a school community and we will get through what appears to be a second wave.
Thank you everybody for your ongoing support.
Keep well and stay safe and, please, if you have any concerns, give us a call or send an email (enquiries@bulwellacademy.org.uk).
---
5 Oct 2020: Success & Opportunities
One of the best things about this job is being able to single out students for praise. We celebrate achievement regularly across the Academy with our star students' scheme but, occasionally, a piece of work will come along and blow you away.
Jessica Shilton has made us all feel proud with a deeply moving piece of writing. It was entered into the Creative Education Trust's Year 8 Creative Writing Competition and won first prize. We are delighted for her but not surprised.
Now in Year 9, Jessica's work has been turned into a highly-emotive, 10-minute film, which can be viewed below – a fantastic piece of work and an inspiration to others.
This is what our students can achieve given the appropriate encouragement. A well done to colleagues in the English department who supported Jessica's efforts and congratulations to her.
Talking of what can be achieved, it has been another positive week. I am particularly pleased with Years 10 and 11. The line-ups have been so much better again. Students are getting the idea, with lessons starting well and greater learning as a result.
We can improve further across the academy and that is what we are determined to do. If we get this right consistently, we will all benefit.
Attendance continues to improve, though we need to continue working hard at this.
On the theme of celebrating success, well done to those with shout outs last week. See who they are here with all students starring in the presentation receiving a postcard and ClassCharts points. Keep up the good work!
Careers & Opportunities
Could I point Year 11 students to #Decisionz a local careers and advice online magazine aimed at supporting students to understand their options and make the right choices.
View the magazine here:
magazine.decisionz.co.uk/books/tkcy/
If students require further support, please speak to our Careers Manager, Mr Turner.
For Year 8 girls who are interested in Cyber Security, we are looking for a team of Year 8 girls to enter the national CyberFirst Girls Competition. Please speak to your ICT Teacher or Miss Bamforth about signing up. More details can be found here: ncsc.gov.uk/cyberfirst/girls-competition
Covid Rules
Finally, could I ask parents / carers to remind students they should not be in groups of more than six when going to and from the Academy and, if they are using the tram or bus, they must wear a face covering for the whole of the journey to and from school.
As always, stay safe and well.
---
28 Sept 2020: Raising Standards
We are at the end of September and everybody is used to their new routines – now we are looking to raise expectations and standards.
I have been most encouraged by the way students have settled into the new term after such a long time away. Most are not as far behind as we feared they might be. They have remembered a lot of what they had been taught up to March and engaged well with online learning during lockdown.
Students have been assessed and interventions will start in earnest after half term for those who need additional support.
I am so pleased to see students back learning in classrooms where they should be. These young people deserve the best and lockdown has made me even more determined to ensure they get that.
If we get the small things right, the teaching and learning will be so much easier for students and staff.
That is why we are insisting shirts are tucked in, line ups are silent, and that silence is maintained when walking to class. Students need to be calm and ready to learn when a lesson starts.
I have seen this work successfully across the Academy. We can do it – but we will only do so by working together.
We can further improve the time taken to get the students into the classroom, and I would also ask for parents' support with uniform. If you have an issue with getting the correct uniform, please let us know by contacting your child's Year Manager.
Moving On: Year 6 Open Evening
Our Online Open Evening is now available for Year 6 pupils and parents to browse and can be found here: bulwellacademy.org.uk/main/parents/open-evening-2020
It includes fly-through video tours with spectacular drone footage (see below), have-a-go activities, teacher introductions and a welcome from me.
Thank you to all the staff who have contributed to make it an excellent second best to visiting the academy. If you have any questions, please get in touch.
Hopefully, what comes across is our determination to give students the best possible teaching and learning environment.
We can achieve great things by working together.
As always, stay safe and well.
---
21 Sept 2020: Keeping Safe
All members of our Academy community have had to adapt at the start of the new academic year – none more so than our Site Team.
Cleanliness of our building is key to reducing the risk of coronavirus spreading and I wanted to highlight the work being done by Jimmy, Martin, and Jeff.
It came into focus this week when the national Health and Safety Executive picked at random The Bulwell Academy for one of its remote audits. I was teaching so Site Manager Jimmy took the call.
The HSE analysed our risk assessment and were happy with what we are doing in school. One question was how often were well-used touch points cleaned – such as door handles – and the choice of answer included daily or weekly. Jimmy took them by surprise when he answered every half-an-hour.
I am proud of the huge efforts being made to keep students and staff safe. It remains our priority.
If somebody does test positive within our Academy community – as is happening in schools up and down the country – rest assured, we have a clear contingency plan in place.
Children absent because they are self-isolating or shielding have been shown how to access lessons on ClassCharts (for Years 7 to 9) and Teams (for Years 10 and above). If they require support getting online, please contact their Year Manager. More information is available at: bulwellacademy.org.uk/self-isolating-or-shielding
Sadly, we are unable to invite parents and Year 6 children into school for our usual annual Open Evening.
Instead, we will be launching a range of resources on our website from this Thursday (24 September) to help Year 6 parents and their children with their decision.
Please go to www.bulwellacademy.org.uk/year-6-open-evening
The vast majority of students are learning well and progressing. Staff have been impressed by what students have remembered. They are not miles behind, but they do need to work hard. It will be tough at times and we are here to help.
Any support and encouragement that can be given at home is appreciated by staff and, I am sure, the students.
The #TeamVocation Shout Outs in the video below are evidence that students are working hard and want to progress.
As always, stay safe and well.
---
14 Sept 2020: Adapting to Change
It has been a different start to the new school year, but I am really pleased with how the students have adapted.
Change always happens in September. There are new year groups, classrooms, subjects, teachers and, for Year 7, a different school. This year, our necessary response to coronavirus has added to that sense of change.
We are all in the same boat. It takes some getting used to and I can assure students and parents nobody feels the changes more than me. Please talk to staff if you have any worries or concerns.
Staff have spent many hours over the summer preparing the site and the timetable in line with Government guidelines. Some aspects are not perfect, but we need to put the bits we do not like into perspective. We are dealing with a pandemic for the first time in our lives.
We are listening to student voice and tweaking arrangements if appropriate and circumstances allow.
I appreciate it is frustrating that siblings and friends in different years cannot meet at break-time, but we have to keep year groups separated and in bubbles. Those are the rules.
The priority, as I have said repeatedly, is the safety of our students and staff. At the same time, it is important that we bring the students up to speed with their learning as quickly as possible.
Students have been brilliant. Lessons have been great, attendance good and students are getting used to their new routines. The vast majority have settled well and are trying really hard. The first fire drill under the new Covid guidelines made me proud of them. They did everything asked and they did it well.
I know there will be bumps in the road but, after our first full week back, I am feeling really positive about the year ahead. I thank everybody for their support and understanding.
Finally, a reminder that Year 7 Flu Vaccinations take place this week on Wednesday 16 September. The vaccine (a quick and simple nasal spray) will only be given with parental consent. You can find all the info and the online consent form here: https://www.bulwellacademy.org.uk/year-7-flu-vaccinations,
As always, stay safe and well.
---
7 Sept 2020: The first few days
We welcomed back Year 7 last week and each and every one of them was amazing – setting a great example for others to follow.
It is why there was a herculean effort by staff at the end of the week to ensure glitches were ironed out and classrooms made ready for the other year groups.
I am grateful to them for what has been achieved. Going forward, rooms have been cleaned and cleared and students will be reminded to respect them and leave them tidy.
Year 7s, of course, are new to the building, which made it even more satisfying that they listened and learned about their new environment and routines.
Years 8, 9, 10, and 11 will walk into a different building to the one they left in March. But we are confident about the procedures we have put in place. If everybody sticks to them, they will remain safe.
What we need to do quickly as teaching staff is assess the impact of the missing months on students' learning. They should not worry. We are here to support them and help them get back on track. Some will adapt easier than others. We have additional pastoral support in place for those who need it.
What Year 7s and their parents, I hope, are discovering quickly is that there are always people to talk to. Students should never be afraid to ask – there is no such thing as a stupid question.
If parents have any concerns, whatever their child's year group, they should, in the first instance, contact their child's tutor or head of year.
One thing I would ask of parents / carers is that they only park on Squires Avenue to pick up children for a maximum of five minutes. We need to keep neighbours and the police happy.
I ask that students and parents bear with us. We have spent hours on the detailed plans, but it is only when they are put into practice that we will know they work. There may be teething issues, but we will work together to resolve them. That is what we do at The Bulwell Academy.
Positive relationships between school and families have been key during lockdown. It is crucial these continue. With everybody's support, we will be successful and ensure there are exciting times ahead.
As always, stay safe and well.
---
1 Sept 2020: Welcome Back!
We cannot wait to welcome students to the academy this week.
Our new Year 7s will arrive on Thursday 3 September, a few from other year groups on Friday and the remainder next Monday. All staff returned on 1 September.
It will be wonderful to have the school full again, with our young people learning and our staff teaching at the front of classrooms.
We remain, of course, in the middle of a global pandemic and things will be different. We all have a responsibility to look after each other. We need to be alert and minimise the risk of spreading Covid-19.
Parents and students can be reassured we have followed Government guidelines in undertaking a comprehensive risk assessment. Nothing will compromise the safety of students and staff. You can read the full risk assessment on the Parents page.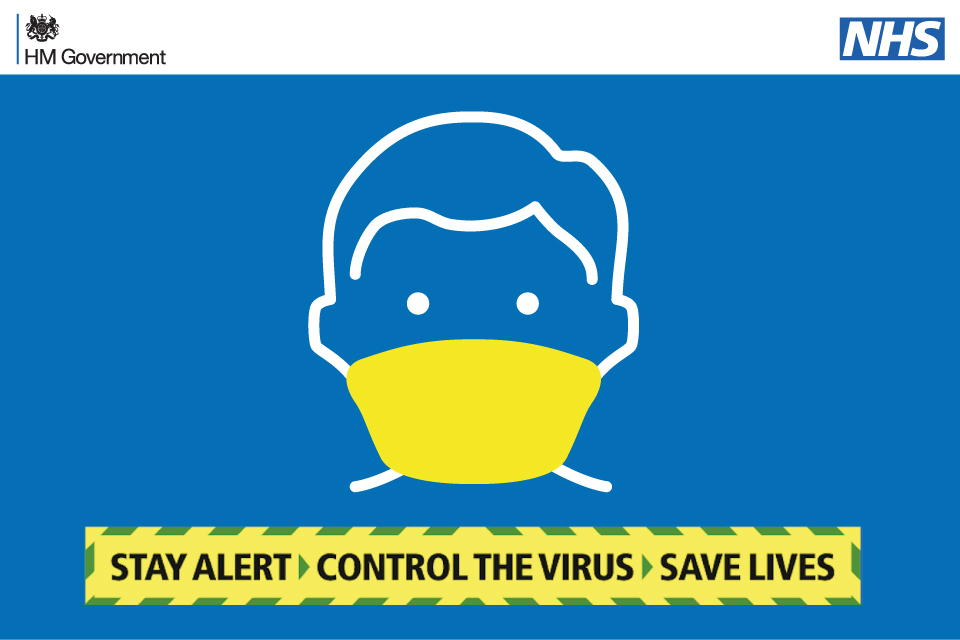 It is why we have made the decision to require the wearing of face coverings for anybody moving around in corridors or communal areas. Parents should ensure students have a suitable face covering as well as a plastic, sealable bag to keep them in when not in use.
The school environment, as I mentioned in my last blog, has changed and, for those who have not seen it, please watch this video before returning to school. It will help put your mind at ease.
Hopefully, you will be reassured by the amount of work that has gone in over the summer and I would like to thank those colleagues involved. We need to turn this team effort into a whole school one, with everybody working hard to ensure we all stay safe.
In particular, I would like to reassure our new Year 7s and their parents about their move to The Bulwell Academy. We are conscious they have not had the transition everybody would have preferred but we will do our best to ensure they settle into their new environment quickly. Please do not hesitate to raise any concerns with staff.
We have had unbelievable support from parents throughout this crisis and it has brought us closer together as a community. As we start the new school year, it is important to maintain that support because the winners will be our students.
As always, stay safe and well.
For Back to School information including a "Back to School Checklist" and updated Menu & Pricing information, please click on the red button below.