Principal's Blog 2020-2021
21 Sept 2020: Keeping Safe
All members of our Academy community have had to adapt at the start of the new academic year – none more so than our Site Team.
Cleanliness of our building is key to reducing the risk of coronavirus spreading and I wanted to highlight the work being done by Jimmy, Martin, and Jeff.
It came into focus this week when the national Health and Safety Executive picked at random The Bulwell Academy for one of its remote audits. I was teaching so Site Manager Jimmy took the call.
The HSE analysed our risk assessment and were happy with what we are doing in school. One question was how often were well-used touch points cleaned – such as door handles – and the choice of answer included daily or weekly. Jimmy took them by surprise when he answered every half-an-hour.
I am proud of the huge efforts being made to keep students and staff safe. It remains our priority.
If somebody does test positive within our Academy community – as is happening in schools up and down the country – rest assured, we have a clear contingency plan in place.
Children absent because they are self-isolating or shielding have been shown how to access lessons on ClassCharts (for Years 7 to 9) and Teams (for Years 10 and above). If they require support getting online, please contact their Year Manager. More information is available at: bulwellacademy.org.uk/self-isolating-or-shielding
Sadly, we are unable to invite parents and Year 6 children into school for our usual annual Open Evening.
Instead, we will be launching a range of resources on our website from this Thursday (24 September) to help Year 6 parents and their children with their decision.
Please go to www.bulwellacademy.org.uk/year-6-open-evening
The vast majority of students are learning well and progressing. Staff have been impressed by what students have remembered. They are not miles behind, but they do need to work hard. It will be tough at times and we are here to help.
Any support and encouragement that can be given at home is appreciated by staff and, I am sure, the students.
The #TeamVocation Shout Outs in the video below are evidence that students are working hard and want to progress.
As always, stay safe and well.
---
14 Sept 2020: Adapting to Change
It has been a different start to the new school year, but I am really pleased with how the students have adapted.
Change always happens in September. There are new year groups, classrooms, subjects, teachers and, for Year 7, a different school. This year, our necessary response to coronavirus has added to that sense of change.
We are all in the same boat. It takes some getting used to and I can assure students and parents nobody feels the changes more than me. Please talk to staff if you have any worries or concerns.
Staff have spent many hours over the summer preparing the site and the timetable in line with Government guidelines. Some aspects are not perfect, but we need to put the bits we do not like into perspective. We are dealing with a pandemic for the first time in our lives.
We are listening to student voice and tweaking arrangements if appropriate and circumstances allow.
I appreciate it is frustrating that siblings and friends in different years cannot meet at break-time, but we have to keep year groups separated and in bubbles. Those are the rules.
The priority, as I have said repeatedly, is the safety of our students and staff. At the same time, it is important that we bring the students up to speed with their learning as quickly as possible.
Students have been brilliant. Lessons have been great, attendance good and students are getting used to their new routines. The vast majority have settled well and are trying really hard. The first fire drill under the new Covid guidelines made me proud of them. They did everything asked and they did it well.
I know there will be bumps in the road but, after our first full week back, I am feeling really positive about the year ahead. I thank everybody for their support and understanding.
Finally, a reminder that Year 7 Flu Vaccinations take place this week on Wednesday 16 September. The vaccine (a quick and simple nasal spray) will only be given with parental consent. You can find all the info and the online consent form here: https://www.bulwellacademy.org.uk/year-7-flu-vaccinations,
As always, stay safe and well.
---
7 Sept 2020: The first few days
We welcomed back Year 7 last week and each and every one of them was amazing – setting a great example for others to follow.
It is why there was a herculean effort by staff at the end of the week to ensure glitches were ironed out and classrooms made ready for the other year groups.
I am grateful to them for what has been achieved. Going forward, rooms have been cleaned and cleared and students will be reminded to respect them and leave them tidy.
Year 7s, of course, are new to the building, which made it even more satisfying that they listened and learned about their new environment and routines.
Years 8, 9, 10, and 11 will walk into a different building to the one they left in March. But we are confident about the procedures we have put in place. If everybody sticks to them, they will remain safe.
What we need to do quickly as teaching staff is assess the impact of the missing months on students' learning. They should not worry. We are here to support them and help them get back on track. Some will adapt easier than others. We have additional pastoral support in place for those who need it.
What Year 7s and their parents, I hope, are discovering quickly is that there are always people to talk to. Students should never be afraid to ask – there is no such thing as a stupid question.
If parents have any concerns, whatever their child's year group, they should, in the first instance, contact their child's tutor or head of year.
One thing I would ask of parents / carers is that they only park on Squires Avenue to pick up children for a maximum of five minutes. We need to keep neighbours and the police happy.
I ask that students and parents bear with us. We have spent hours on the detailed plans, but it is only when they are put into practice that we will know they work. There may be teething issues, but we will work together to resolve them. That is what we do at The Bulwell Academy.
Positive relationships between school and families have been key during lockdown. It is crucial these continue. With everybody's support, we will be successful and ensure there are exciting times ahead.
As always, stay safe and well.
---
1 Sept 2020: Welcome Back!
We cannot wait to welcome students to the academy this week.
Our new Year 7s will arrive on Thursday 3 September, a few from other year groups on Friday and the remainder next Monday. All staff returned on 1 September.
It will be wonderful to have the school full again, with our young people learning and our staff teaching at the front of classrooms.
We remain, of course, in the middle of a global pandemic and things will be different. We all have a responsibility to look after each other. We need to be alert and minimise the risk of spreading Covid-19.
Parents and students can be reassured we have followed Government guidelines in undertaking a comprehensive risk assessment. Nothing will compromise the safety of students and staff. You can read the full risk assessment on the Parents page.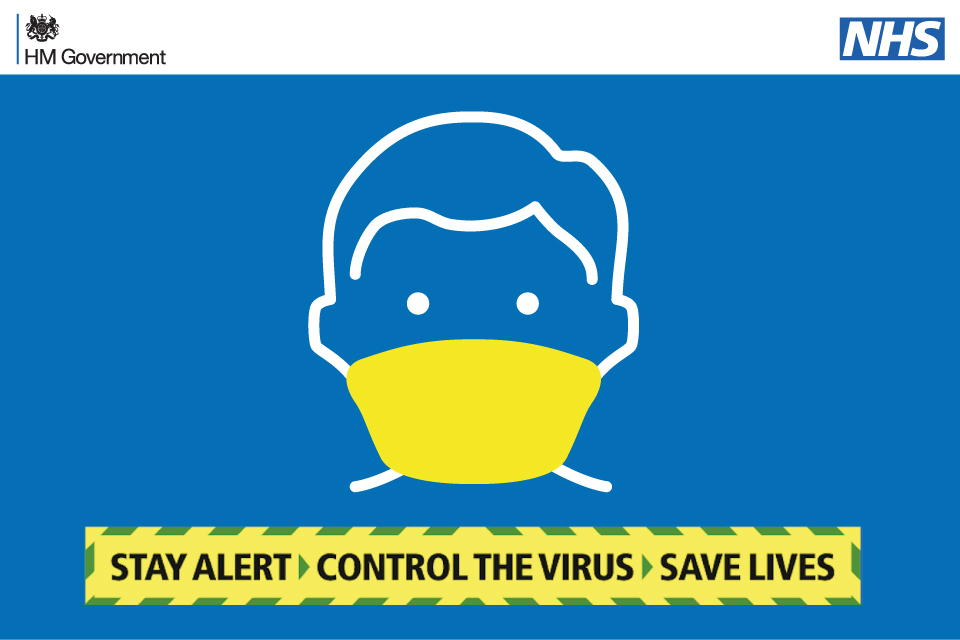 It is why we have made the decision to require the wearing of face coverings for anybody moving around in corridors or communal areas. Parents should ensure students have a suitable face covering as well as a plastic, sealable bag to keep them in when not in use.
The school environment, as I mentioned in my last blog, has changed and, for those who have not seen it, please watch this video before returning to school. It will help put your mind at ease.
Hopefully, you will be reassured by the amount of work that has gone in over the summer and I would like to thank those colleagues involved. We need to turn this team effort into a whole school one, with everybody working hard to ensure we all stay safe.
In particular, I would like to reassure our new Year 7s and their parents about their move to The Bulwell Academy. We are conscious they have not had the transition everybody would have preferred but we will do our best to ensure they settle into their new environment quickly. Please do not hesitate to raise any concerns with staff.
We have had unbelievable support from parents throughout this crisis and it has brought us closer together as a community. As we start the new school year, it is important to maintain that support because the winners will be our students.
As always, stay safe and well.
For Back to School information including a "Back to School Checklist" and updated Menu & Pricing information, please click on the red button below.